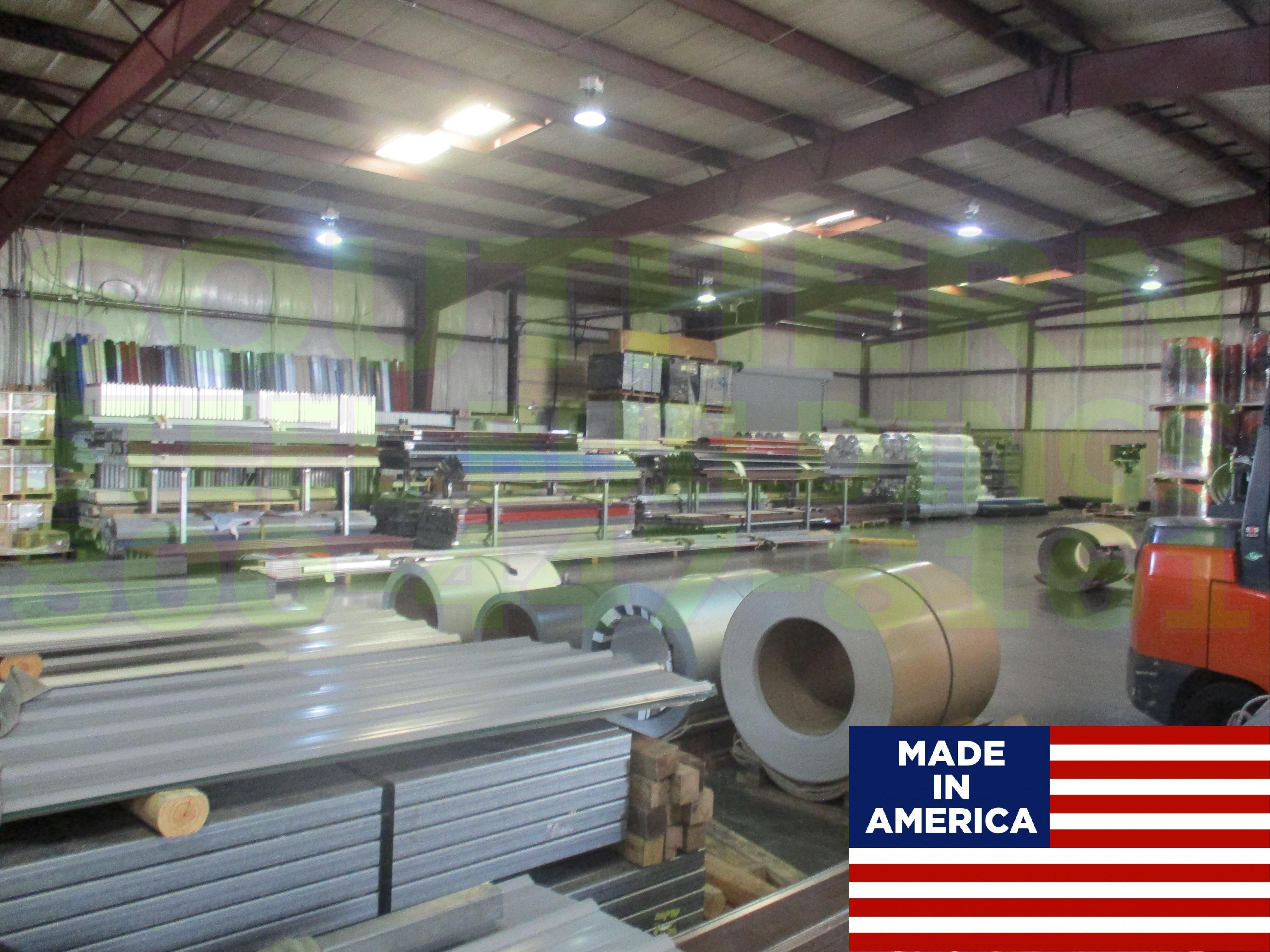 Why choose Southern Steel Buildings?
We can make your dream garage an affordable reality. We give you experience and expertise to get you the exact building to fit your needs at an unsurpassed value.
ALL OF OUR BUILDINGS ARE MADE IN THE USA FROM 100% AMERICAN STEEL!!! Our buildings are engineered to last. They are quality ALL STEEL CONSTRUCTION from the core out for unmatched resistance to the elements and to provide maintenance free use to suite all of your storage needs. Most of our buildings are completed in one day once on your site. We can anchor your building to almost any surface including ground (dirt & gravel), wood, concrete or asphalt. You have your choice of colors on the roof, walls and trim and our metal comes with a 20 YEAR WARRANTY. We offer a number of options so you can  put your personal touch on your building.
We provide the one of the largest selections available of quality steel buildings including metal carports, metal garages, metal barns, metal RV covers, metal utility buildings, and large metal commercial buildings. We offer building widths as small as 12′ wide and as large as 60′ wide and can match the length to suit your needs.
We appreciate the opportunity to earn your business and look forward to working with you soon!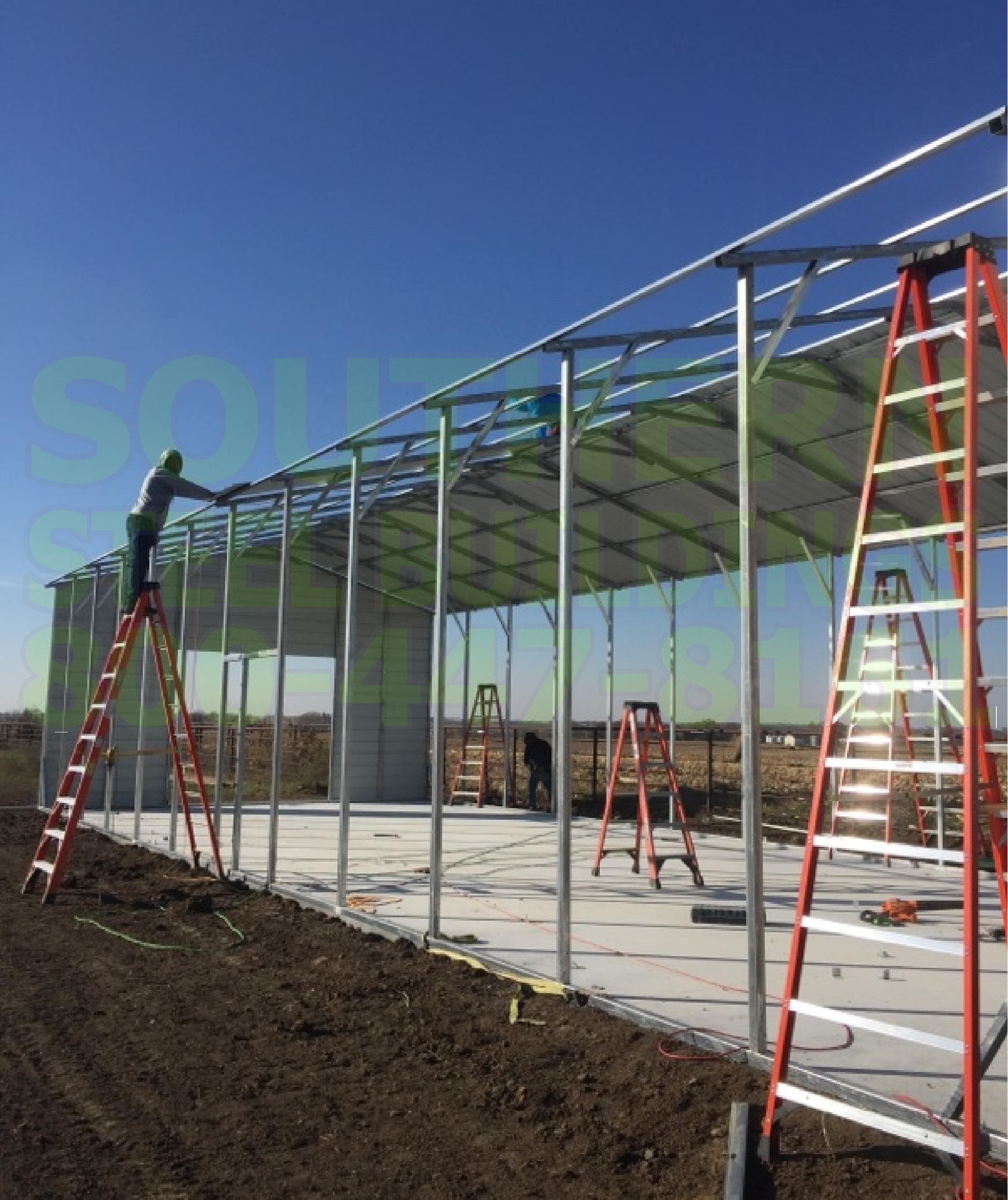 EXPERIENCED & KNOWLEDGEABLE PRODUCT SPECIALISTS
Tired of dealing with sales people that are only concerned with their needs and not yours? Our steel building experts are here to serve YOU. We are industry experts who will give you prompt service, professional treatment, and the courtesy and respect you deserve. Our knowledgeable sales professionals will help guide you to the buildings that best suit YOUR needs and budget, so you are able to make the right and most cost effective choice on your new building. YOUR satisfaction as a customer is our number one priority.
Give us a call at 800-447-8161
                                                                                                          Southern Steel Buildings 1-800-447-8161